About Us
Your vision is our passion.
Our offices have served as a dedicated and caring provider of quality vision services to Sayre and Shamrock since 1990 when Dr. Epp graduated from the College of Optometry at Northeastern Oklahoma State University.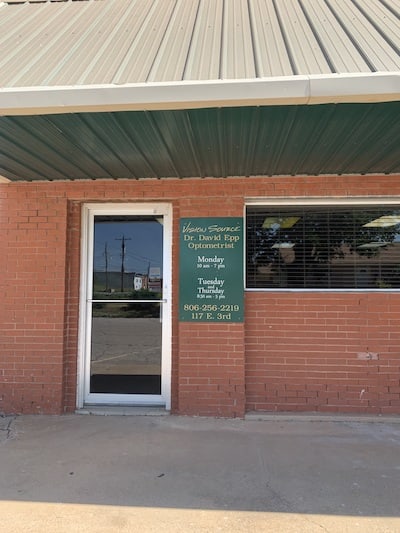 In our mission to provide the best eye care services possible, our team uses only the most advanced, state-of-the-art diagnostic technology and eye care products available. We are committed to educating our patients and providing personalized eye care services to our patients.
At our offices, you will find eye care professionals who genuinely care about your health and are dedicated to providing exceptional personal service to everyone who walks through our door.
Schedule an appointment with an experienced eye care provider at our Sayre and Shamrock optometrist offices and give your vision the level of care and attention it deserves.